Sogo & Seibu Co.
More than 70% of the customers who experienced Bodygram in store purchased products
Introduced as a non-contact measurement service.
Sogo & Seibu Co., Ltd. introduced Bodygram on a trial basis in the men's shirt sections of the Sogo Yokohama store and the Seibu Ikebukuro main store on November 17, 2020, in response to the demand for non-contact customer service in the COVID-19 disaster.
In response to the demand for non-contact customer service amid the COVID-19 crisis, Sogo & Seibu Co., Ltd. introduced Bodygram on a trial basis to the men's shirt departments of the Sogo Yokohama store and the Seibu Ikebukuro main store on November 17, 2020
In late February, three months after the introduction, we visited the Sogo Yokohama store to learn about the progress.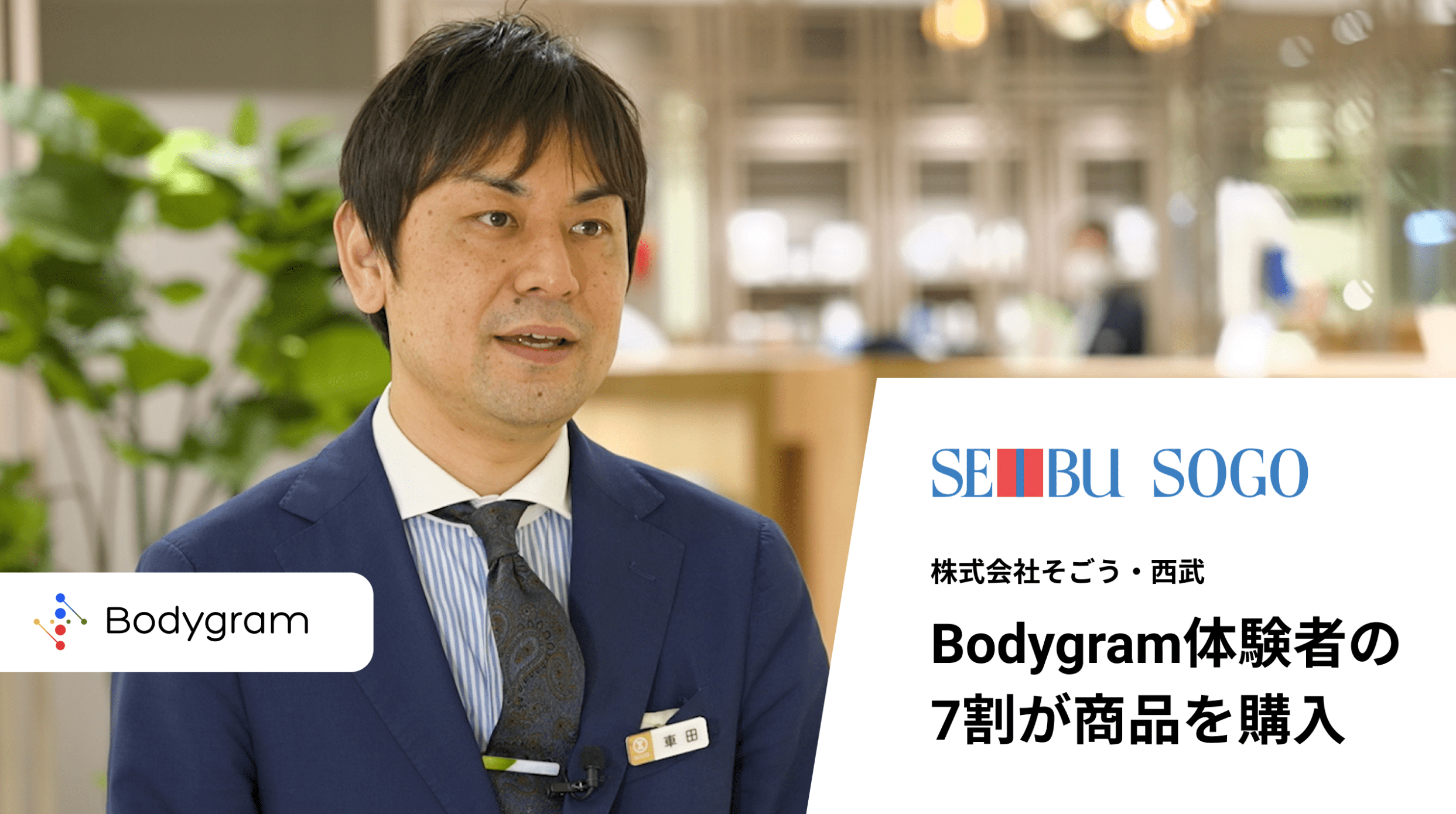 Mr. Hiroki Kurumada
Product Planning Department, Leasing Division Merchandiser
---
Q1. Could you tell us about your company's business?
Department Store Sogo & Seibu Co.
Sogo & Seibu Co., Ltd. is a department store under Seven & i Holdings Co. In November of last year, we introduced Bodygram in the men's shirt departments of the Seibu Ikebukuro main store and the Sogo Yokohama store.
I am a merchandiser in charge of total product sales planning, including product development, sales planning, and budget management for the men's clothing section.
---
Q2. What are your current goals and business objectives?
We want department stores to appeal to people of all ages.
One of the appeals of department stores is that customers can see and touch many of the products for themselves, and enjoy talking with the sales floor staff for advice.
In addition, you may come across new items that weren't online, or you may notice another item from the wide variety of in-store products and think "yes, it would be nice to have that, too," which will make your shopping experience more exciting.
We also hope to bring the fun and charm of department stores to the younger generation, who are often put off by the impression that department stores are reserved for older people.
---
Q3: What are your current concerns and issues?
We want to ensure making our new initiatives known to a wider audience.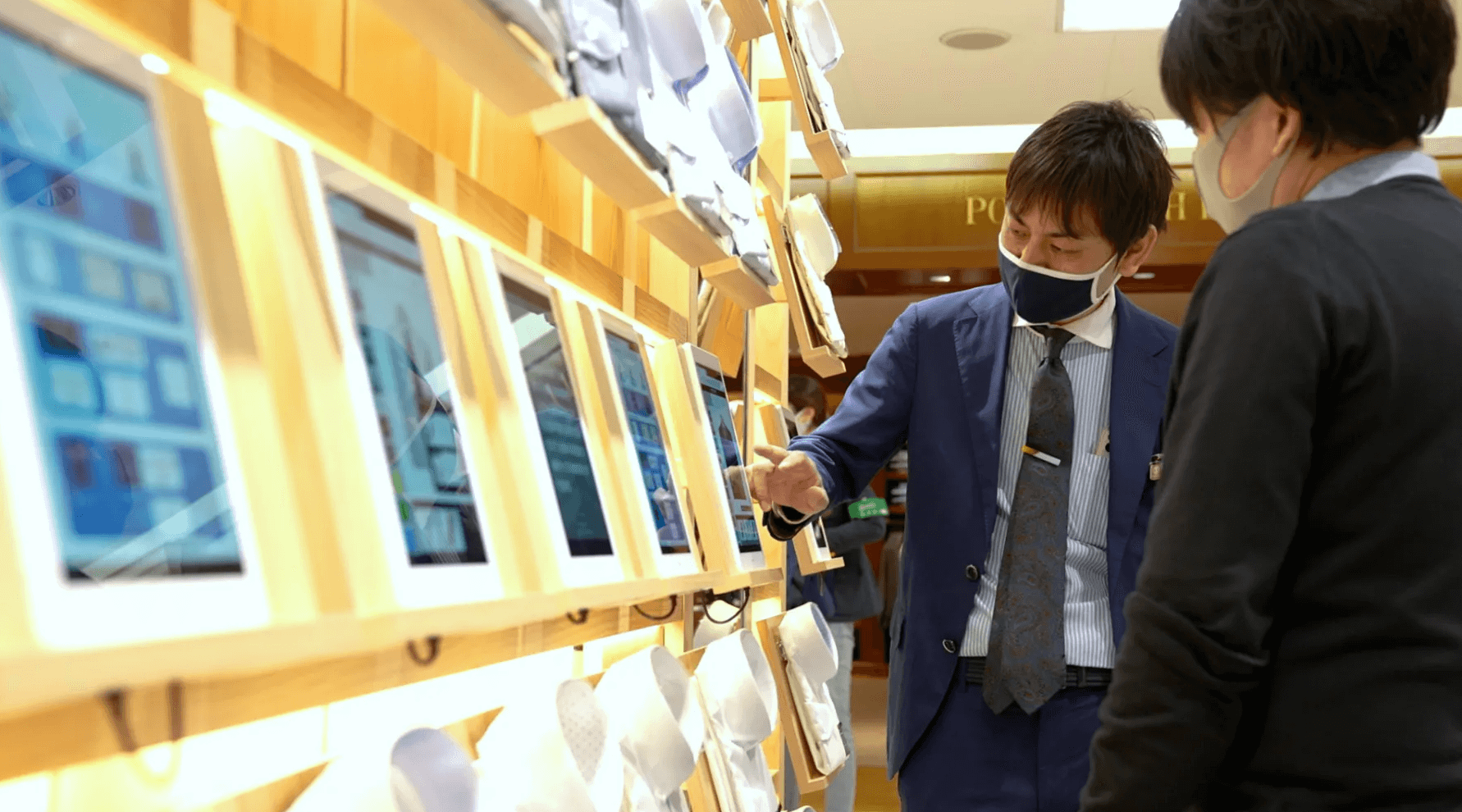 The introduction of Bodygram is one of our efforts to evolve the appeal of department stores to meet the needs of the digital age.
With the demand for social distancing, non-contact measurement services are now being offered, and there is a lot of buzz about this cutting-edge service.
Since introducing this service on a trial basis here at Yokohama Sogo and in the men's shirts department of Seibu Ikebukuro last November 2020, we have been feeling a positive response.
---
Q4: How did you find out about Bodygram? What was the deciding factor for you to introduce Bodygram?
Noted in the search for digitalization of product sales.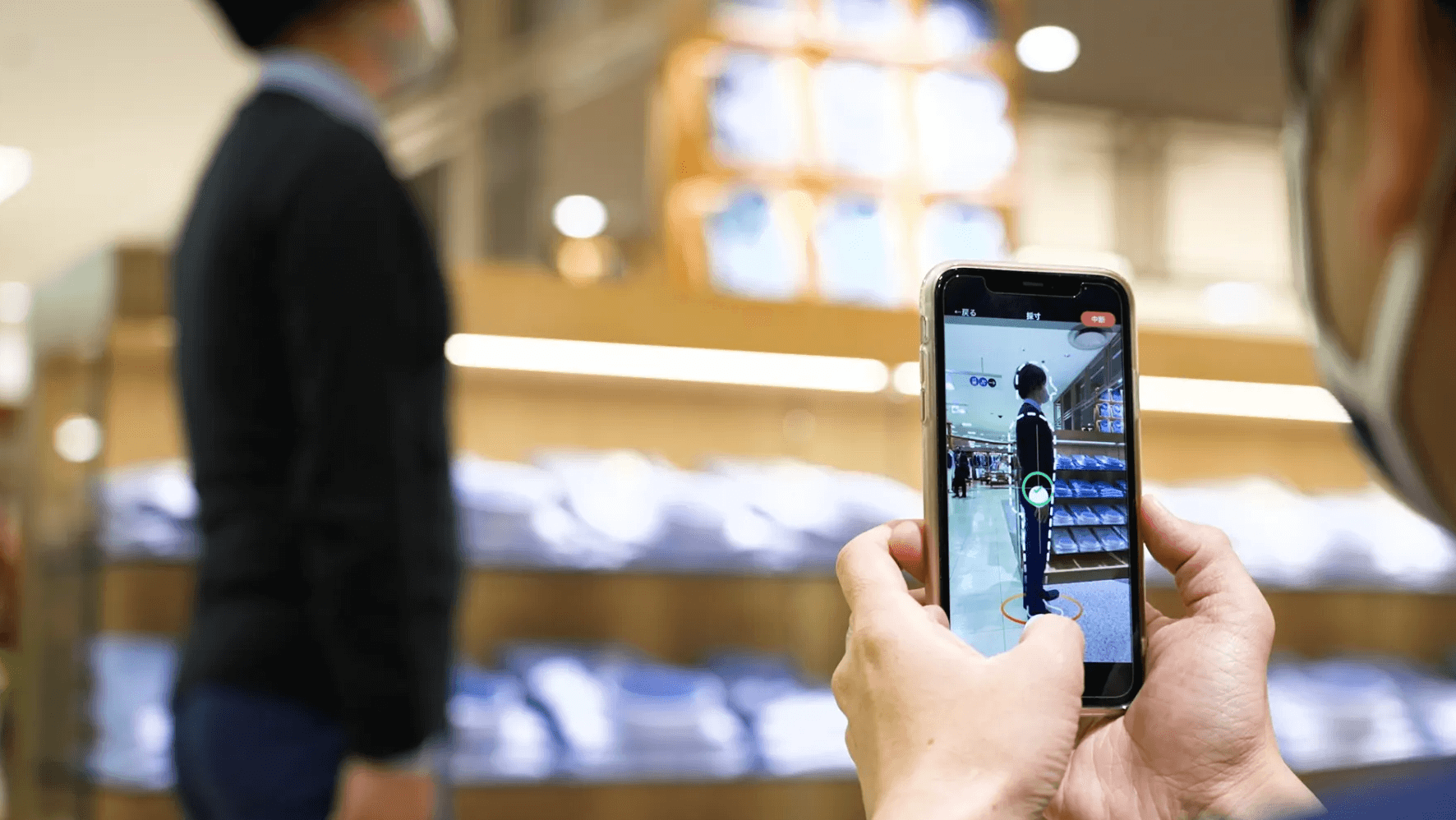 We thought it was perfect for the apparel industry because it was easy to use, just take two photos, and our experienced fitters were amazed at how accurate the measurements were, with little margin for error.
We also paid attention to it as a tool to enable non-contact customer service.
---
Q5: What were the problems you had before introducing Bodygram?
Non-contact customer service that makes customers feel at ease.
As a near-term issue, we were faced with the need to devise a non-contact type of customer service.
For men's clothing, the basis of looking stylish is to have the right size. With Bodygram, we were able to solve the problem of contact that is inevitable with conventional measurement methods.
If you don't know your size, you tend to choose a larger size. With Bodygram, you can easily determine your size and then make a suggestion based on your request, whether you prefer a tight fit or a loose fit. Even if you choose to wear loose-fitting clothes, we want you to enjoy wearing them in a cool way, not just loose-fitting.
---
Q6: What is the advantage of Bodygram compared to other technologies and products?
Just take two photos with your clothes on, with little or no burden on the customer.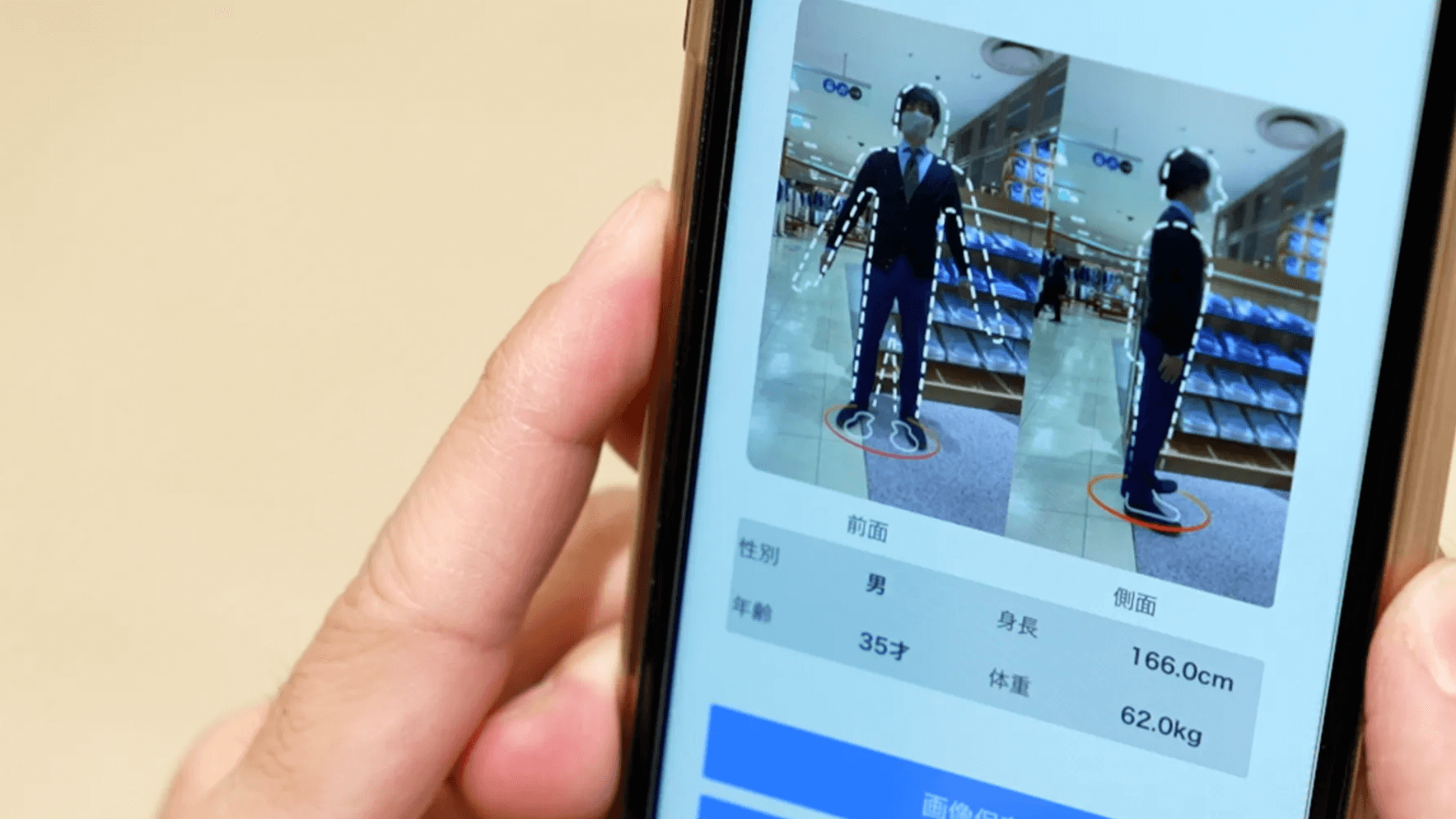 Some measuring techniques require you to be in your underwear and scan your entire body, but this is not practical. All you have to do is take off your jacket. Since the system does not require any specific background, it is possible to take almost accurate measurements anywhere on the sales floor by simply taking two photos while wearing clothes. The burden on the customer is minimal.
---
Q7. Effects of the introduction: Has the introduction of Bodygram resulted in increased sales or reduced costs? Or do you expect to see such effects in the future?
More than 70% of the customers who experienced Bodygram in store purchased products - more than double the number of customers who are usually approached.
Customers in their 20s and 30s, who tend to avoid department stores because they feel uncomfortable being approached by shoppers, are now coming to our stores to try Bodygram.
Bodygram has become an opportunity for them to visit department stores and experience the service.
Taking pictures is also a good opportunity for conversation, so people can learn that they look better when they have the right size, and enjoy new experiences such as suggestions that they had not thought of themselves.
In the three months since its introduction in November, 60% of the customers who have experienced Bodygram are in their 20s and 30s. In addition, more than 70% of the customers who experienced Bodygram purchased the product.
Normally, when we talk to customers who are window shopping, only about 30% of them end up buying, so the effect is great.
Coordination is also important for men's clothing. If we suggest a coordinated look, such as a tie, jacket, or shirt that can be used off-duty, some customers will buy multiple items.
I think this has been a good opportunity for customers to realize the fun of choosing and wearing something that fits their lifestyle, whether on or off the job, whether it is a relaxed style for remote work or a formal suit for a special occasion.
---
Q8: What can Bodygram contribute to your business under the influence of COVID-19?
Bodygram is a trigger for customers to visit the store, leading to coordination proposals.
In addition to the interest in Bodygram as a trigger for customers to visit the store, non-contact measurement is also now offered, which leads to purchases.
Another advantage of Bodygram is that anyone can take measurements with no error.
I believe that the role of the store clerk will be to listen to the customer's needs, suggest a coordinate that meets those needs, and make the shopping experience enjoyable.
---
Q9. Do you have any expectations for Bodygram? Is there anything Bodygram can do with you to help you achieve your future goals?
We would like to consider a wide range of possibilities for use.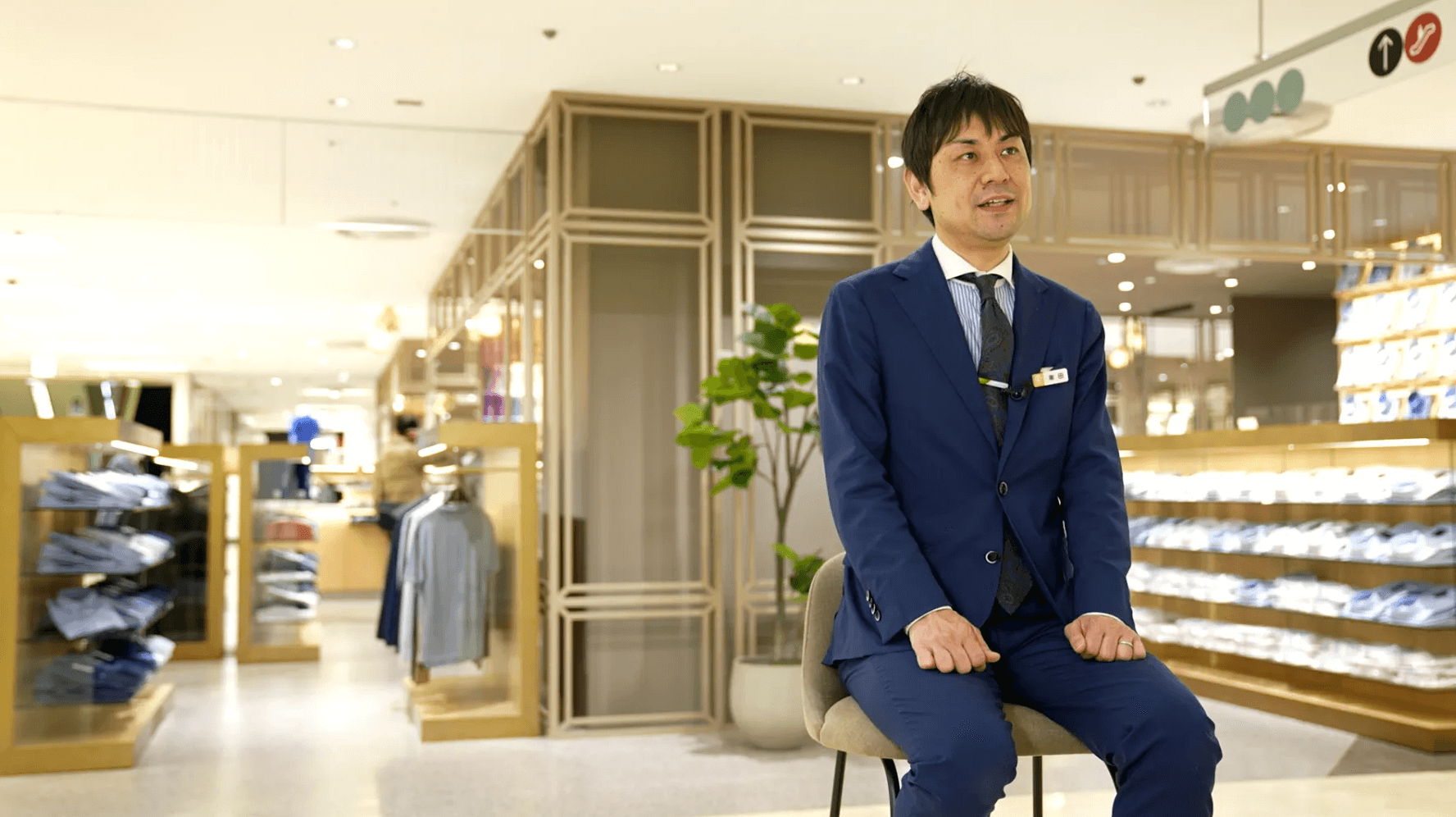 Sogo & Seibu offers both the pleasure of shopping in stores and online shopping, so we would like to eventually introduce Bodygram online as well. I would like to pursue the possibilities of digital technology, such as dispelling the anxiety of not being able to try on clothes.
I also think that non-contact customer service will continue in the future, so I think it has the potential to be used in other stores and other sales areas.
Lifestyles and business styles are changing. We will continue to be a department store that satisfies our customers by promoting new sales methods that make full use of digital technology, providing services that meet today's needs, and creating unique sales spaces.